Trends and Innovations, News
Commissioning of the new workshop at the beginning of January
03-02-2023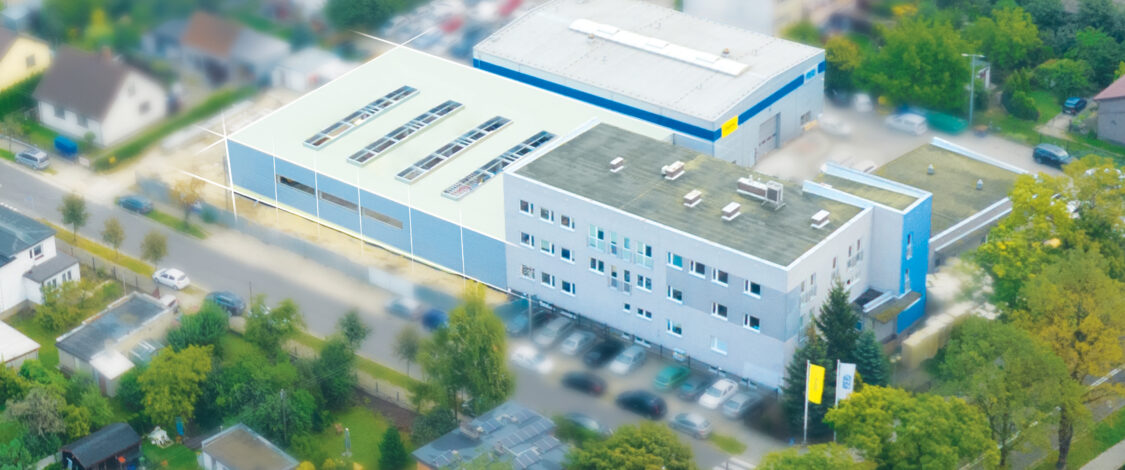 Finalization of construction works
January 2023
In accordance with the assumed construction plan, at the beginning of 2023, we commissioned a new hall at Maria Skłodowska-Curie street, thus gaining 1,100 m2 of additional assembly space. As a result, we will be able to double the number of implemented projects, which is extremely important to us, and thus respond positively to even more requests for quotations.
The next stage of construction – architectural structure
August 2022
At the beginning of August, the skeleton of the shop, which is made of a steel and concrete structure, can already be seen. The area has been leveled and cleared, and the side walls are also appearing. The construction site changes every day, as the weather is conducive to continued and uninterrupted work.
Commencement of construction works on a new production hall
April 2022
Construction of a production shop at  Maria Skłodowska-Curie  street, we started with the demolition of the Carmen store, and in the next stage, the residential building on the neighboring property was demolished. The planned date of commissioning is the end of 2022. The new shop is an additional 1,100 m2 of assembly space, which will allow us to increase production capacity by up to 100%.
back